The CMO designed to protect all members of your family in your home.
In the shape of a cone, it measures 8 cm high by 10 cm in diameter and weighs 265 grams.
It generates a bubble of protection on 16 meters in diameter (55 feet) which corresponds to about 200 square meters (or 2,150 square feet) on the ground. It is designed to be placed in the center of the residence.
The CMO "Harmony MF-05" applications are:
Wifi, WiMax, Bluetooth, DECT, relay antennas, satellite communications, low to very high-voltage electricity networks, geo-biological disturbances, microwave ovens, energy-saving light bulbs, smart electricity meters, transport, etc., as it is your biology that it protects.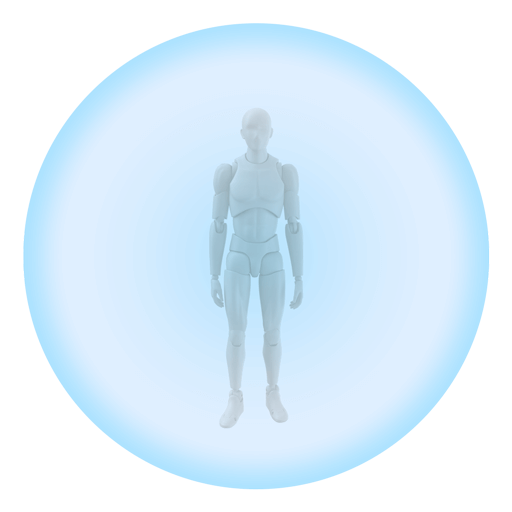 Protection of 16 meters / 55 feet
Le cône multifonctions Harmony ne prendra pas en compte les fréquences émises par la partie « électronique interne » des appareils individuels (ordinateur, téléphone portable, téléviseur).
Il est donc fortement recommandé de compléter votre protection avec :
* Les CMO ne perturbent pas les appareils technologiques