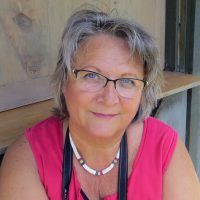 I am not sure but since yesterday I just feel really different after I put the Harmony gold cone on the center of our house… Normally after 3 pm I am very tired and I just need to stop and rest. Yesterday I felt so full of energy and I did some work till late after 8pm, and today also I have the same feeling… Since I am using this magnetic compensation oscillator I feel full of energy and most important I no longer have problems with knee pain when going up and down of the stairs.
I don't know if this is just subconsciously knowing that harmony will help me or really help me and had a good effect on me.
Danielle, I just want to say that I really appreciate your patience and time to help me… This is very rarely nowadays.
All the best
I create websites and spend more than 10 hours a day in front of high-performance computers. For 2 years, I really feel that the frequencies of these devices bother me. I have a runny nose, both hands are numb, and I feel like I'm losing my balance. I tried different tricks on the market to block the airwaves but didn't notice a big difference. But since I acquired the CMO products, there is a marked improvement. It's incredible. Thank you Danielle for the good explanations and the good service.
I am a nurse in a hospital and I always felt pressure on my head and shoulders. There are overhead routers in the hallways. I wear my traveler at all times and I no longer have these symptoms. It's a good investment!