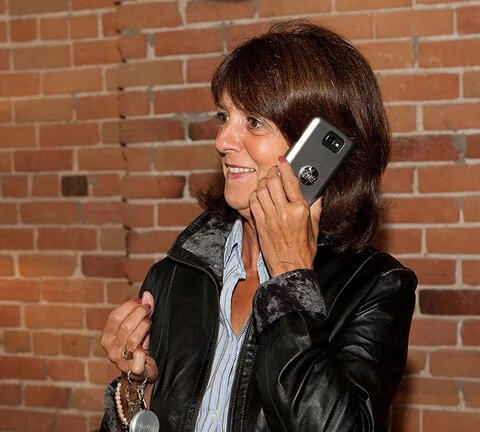 Danielle Beauchamp
President
With her experience in the field of health, her development is directed towards cellular biochemistry. As science is always on the move, she bears great significance to new discoveries in order to keep up to date.
Many people who can no longer be treated by traditional medication come to see her for complex problems. Many of the problems encountered are environmental And here we put in the bench of the accused the electromagnetic fields (E.M.C.).
Some people are ultra sensitive to E.M.C., others less, but the damage is no less important. At a European Congress, Danielle Beauchamp attended conferences on this subject and she met with Doctors, Researchers, Engineers, speakers who clearly demonstrated the biochemical disturbances created by the E.M.C..
It was in this sense that she was looking for a protective technology against E.M.C. That did not disturb the operation of the devices.  This technology is developed in France by the Laboratoire Technolab (Compensators C.M.O.). The operation of the devices and the serious research gave him confidence in this product which she wanted to share with you since there is No comparable product in America.
Danielle Beauchamp has been in the health field for over 15 years. It has the mission to find solutions to help people find or to keep their Health Capital. Danielle is always looking for new technology to have positive results.
Over the years, she has realized that even by bringing major changes in people's lives; Food, exercises, posture, sleep, etc., the results were not always at the rendezvous. It was then that Danielle invested herself in the environmental factors More seriously.
Of these, electro magnetic frequencies have attracted his attention. It has stopped on CMO products because it is the only technology it has been able to find with serious research That really protected the biochemistry of our cells and that without disturbing the technological devices that we use every day.
The scientists involved in the development of these CMO products are recognized worldwide.
* * E.M.C.  Electromagnetic fields