The CMO designed to protect all members of your family in your home.
Cone-shaped, it measures 7 cm high by 6 cm in diameter and weighs 175 grams.
It generates a protective bubble of 11 meters in diameter (35 feet), which corresponds to about 100 square meters (or 1075 square feet) on the ground. It is designed to be placed in the center of the residence.
The CMO "Harmony MF-04" applications are:
Wifi, WiMax, Bluetooth, DECT, relay antennas, satellite communications, low to very high-voltage electricity networks, geo-biological disturbances, microwave ovens, energy-saving light bulbs, smart electricity meters, transport, etc., as it is your biology that it protects.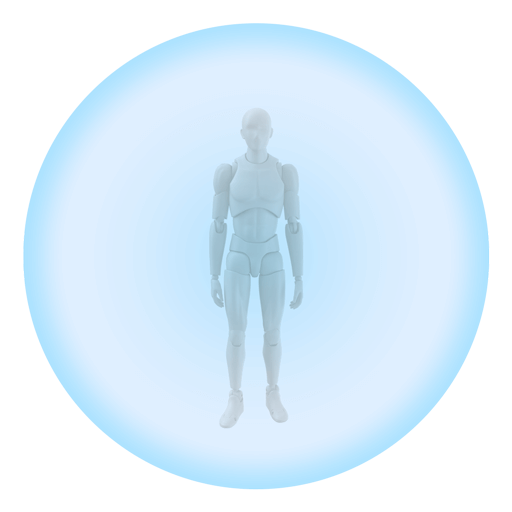 Protection of 11 meters / 35 feet
The Harmony multi-function cone will not take into account the frequencies emitted by the "internal electronics" part of the individual devices (computer, mobile phone, television).
It is therefore strongly recommended to supplement your protection with:
* CMOs do not disrupt technological devices